Ukraine doesn't much care for tourism or tourists. At least not till couple of years ago. But all their cities are so tourist friendly, despite the occasional language handicap. They have introduced visa on arrival this year for several countries, including India. It costs USD 100 for a fortnight stay, which is more than the advance visa fee of Rs 4500, which can be obtained only at New Delhi.
In an effort to revamp its image into a tourist destination and integrate itself better at multiple levels, Kyiv took the opportunity to host the Eurovision Song Contest this year (it's held in the country of the previous year's winner. Ukrainian Jamala, won in 2016) in May 2017 and threw its borders open to music enthusiasts. The city was all decked up and English speaking volunteers were visible in the Capital. I have not been to any live popular music concert, but this one was a fine effort. The venue, the acoustics, the access and the quality of the show itself was amazing and blew my mind away. One got to hear Italian, French, British English, Belarusian, Polish etc. on the streets and in restaurants.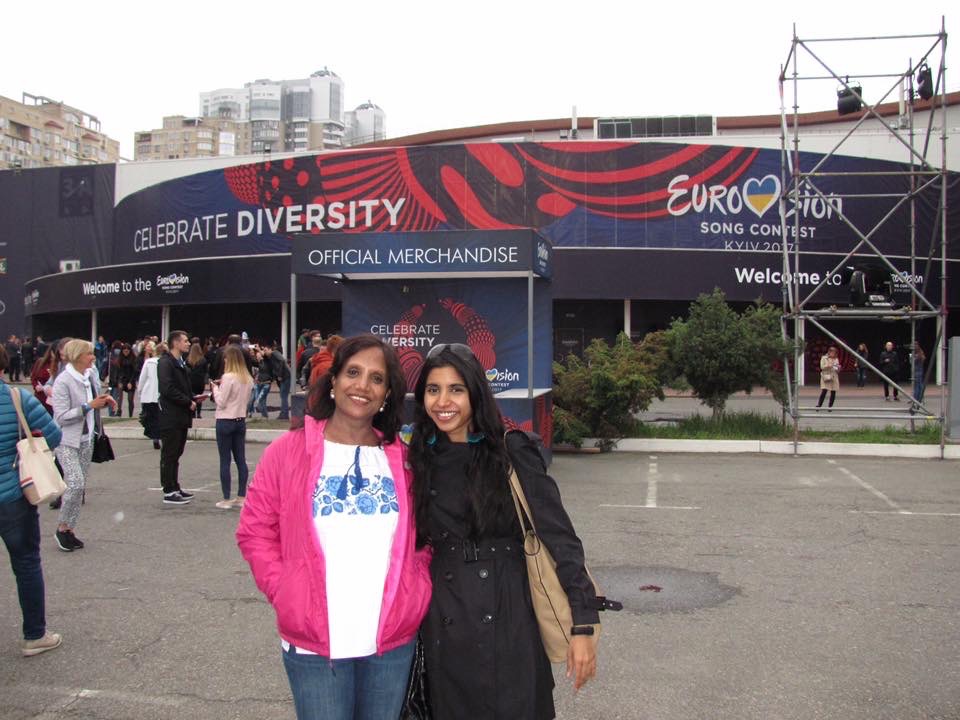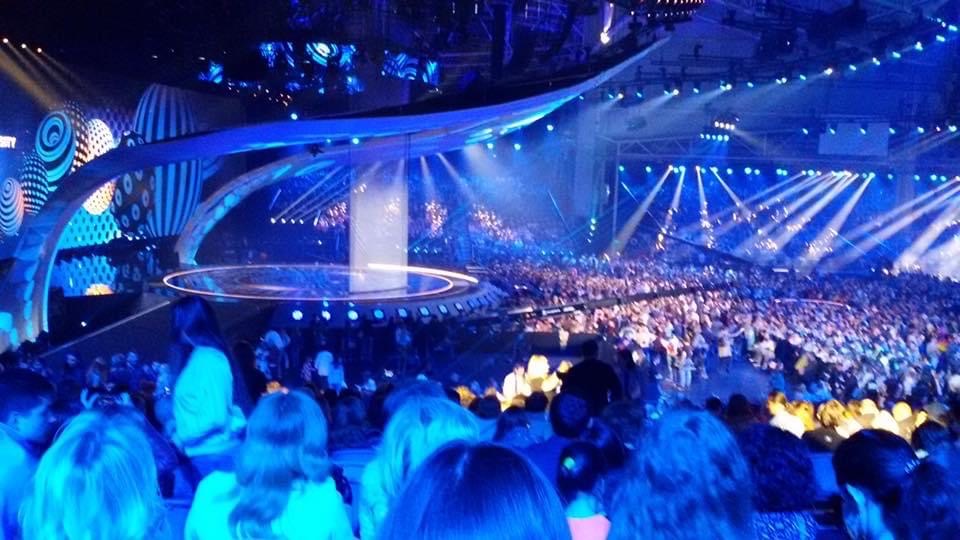 One similarity with India is the common view that Govt. departments and politicians are bureaucratic and corrupt. But the efforts of common citizens in 2013-14 at Independence Square, in Kyiv succeeded in ousting President Viktor Yanukovych, who was seen as a Russian stooge. The left picture below shows the Euromaidan activists agitating and the one on the right shows one year later, when things went back to normal. But many folks, including teenagers and young folks lost their lives fighting for the voice of Ukrainians.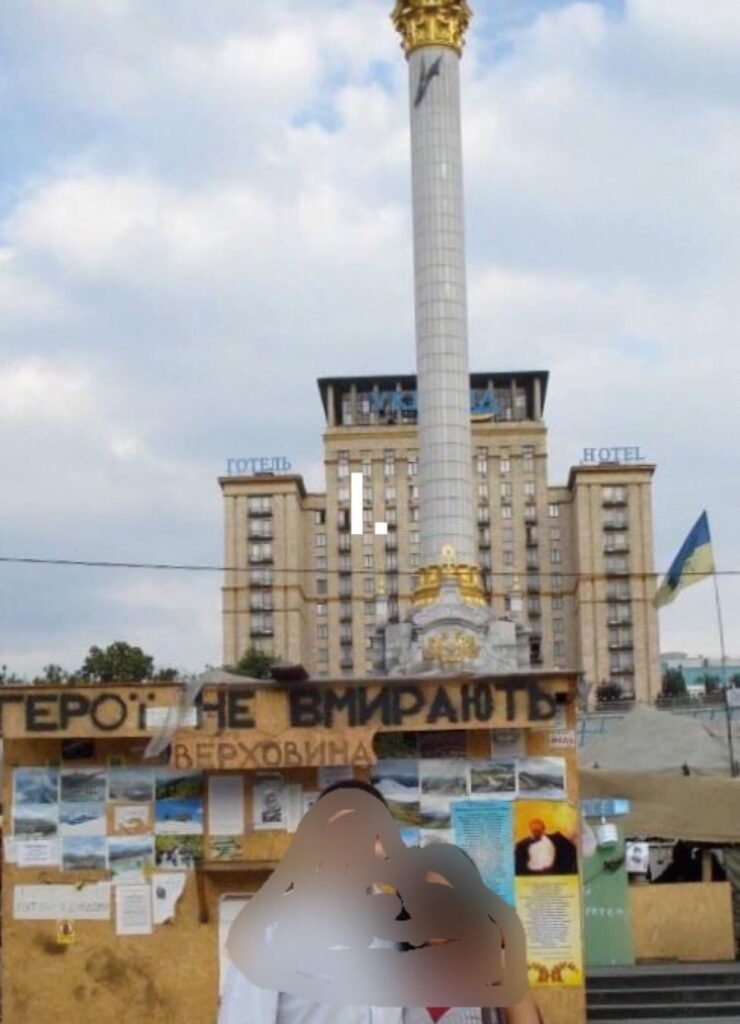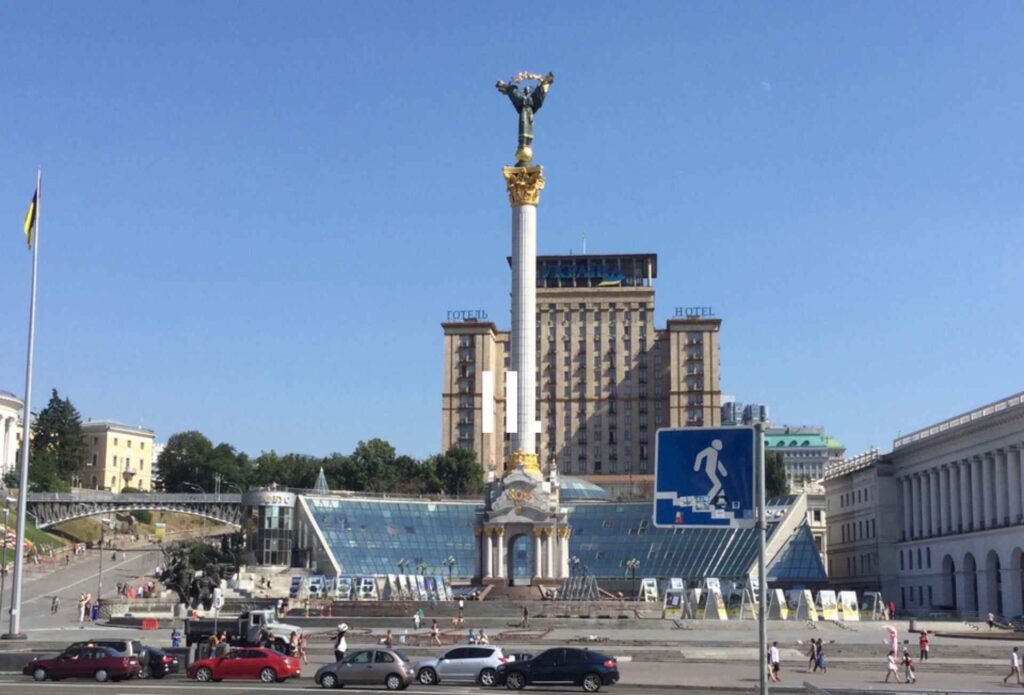 Yanukovych was replaced by millionaire, 'Chocolate King,' Petro Poroshenko whose flagship company Roshen, is a confectionery with a variety of chocolates, cakes and stores all over the country. People generally distrust oligarchs of which Ukraine has its fair share from oil kings to technology company owners. Poroshenko is also named in the Panama papers for setting up an offshore company and transferring ownership of Roshen to it after he became President.
The country has several war memorials and dedications and one cannot but see that this country has faced many a battle for centuries. YouTube has many videos on Ukraine and the wars and you begin to wonder how they even have a normal life. Not a single family was left unaffected under Lenin's and Stalin's rule. Stories of people disappearing, crops confiscated and exported against their will, deprivation of all types, abound in each family. That's why it's not a matter of common discussion as it brings bad memories and people just want to move on.
Each part of Ukraine has a distinct character, architecture and history. Lyiv in the west is a very old region with red tiled roofs in Polish Austro-Hungarian architecture which takes you back centuries without being among ruins. Kyiv, itself has signs of Kievan Rus era and Ukrainian baroque style adopted by most Orthodox churches, which is said to represent Cossack aristocracy. There are a number of Orthodox Christian churches all over Ukraine with The Lavre being the oldest and holiest church and monastery set on the banks of the Dnipro river.
If you are interested in traveling to Ukraine you can take a pick from coastal Odessa in the South, Carpathian Mountains, Ivano-Franco and Lyiv in the West, historical Chernihiv, Kharkiv in the northeast and of course Kyiv, but avoid the east due to the daily skirmishes with Russia in this area.
Ukraine has produced many leaders of the 20th century like Mikhail Gorbachev (born in Ukraine to Ukrainian parents), Sergey Bubka (the pole vaulter who was mostly competing with himself), General Secretary Leonid Brezhnev, Steven Spielberg, whose grandparents were Ukrainian immigrants to US and so were Leonardo DiCaprio's! A whole lot of athletes, gymnasts and swimmers have helped the country get a total of 126 Olympic medals (Summer + Winter) since it first took part as an independent nation in 1994, winter games.
Davai = chalo/let's go, for now! Panalla? Understand?